Centauri Brand Personality
We help people chart a new path through the challenges of healthcare, and our role as helpers means we are thoughtful, warm, kind and friendly. We reward the trust our stakeholders place in us with honest, open transparency, and we always honor our commitments.
In keeping with the attributes of our brand, the Centauri identity is modern, bold and warm. The large, all-caps type in our name is our warm gray, and the all-caps descriptor below the logo is a vibrant, energetic green. The strokes of the logo and other elements that make up the mark are to always remain the same thickness and be scaled proportionately. The two lines of type in our logo are always stacked and justified to create a solid block. On the right side of the logo, the two lines are contained by a gray crescent, representing a planetary body, and bisected by a green swoosh emanating from our Centauri star as it blazes its path forward.

CLEAR SPACE
The area around the logo should remain clean and uncluttered. Type, images and other graphics should always be kept out of the defined clear space. The minimum size of the clear space is based from the cap height in the letter "N" of the logotype (defined as x in the examples). As the logo increases or decreases in size, so should the clear space.
SCALING THE LOGO
When scaling, pay close attention to the end result. NEVER distort the logo. The Centauri identity is designed to work at varying sizes, but appropriate proportions must always be used.
LOGO USAGE RULES
Correct Centauri logo usage is essential to the integrity of the brand image. The logo should ALWAYS appear exactly as it is supplied in the approved artwork form and be applied correctly. The following are some examples of incorrect logo usage.

Vector files can be scaled to any size without any loss of quality. These are the formats you should use when professionally printed, or if design work is carried out by another designer, for example; brochures, sales sheets, trade show graphics etc. Since vector files are generally intended for print, they are provided in CMYK (Four-Color Process) as well as a Spot Pantone Color. Common vector extension files are .eps or .ai.
CMYK stands for Cyan, Magenta, Yellow and Black, which are the four colors used to make up the four-color process, that is commonly used in today's offset and digital printing environment. With CMYK printing, there could always be a slight color difference from print run to print run. This is because four separate inks are being used as well as different types of printers.
If you need color matched exactly in certain situations, there's a special ink called Pantone (Spot Color), which is a universally understood color coding system, used by print companies. You should always talk to your printer and discuss what is best for their set-up and printing environment.
Raleway is our brand font. It comes in eight different weights, is easy to read and has an open, contemporary, friendly feel that
complements our brand.
The three primary brand colors are Centauri
Green Pantone 376C, Blue Pantone 7546C and Centauri Gray Pantone 425C.
These are the Spot color matches if ever needed.
When printing using the four-Color process
system use the supplied four-color builds for each color. These are the closest match to the spot colors. Please remember to consult printers and any questions can be referred to the marketing department.
For web and on-line use please use the supplied RGB color builds for consistency.
CLEAR SPACE
Selective use of symbols as design elements – such as backgrounds or fields – can also provide reinforcement for our brand. Remain consistent with your overall contrast and selections.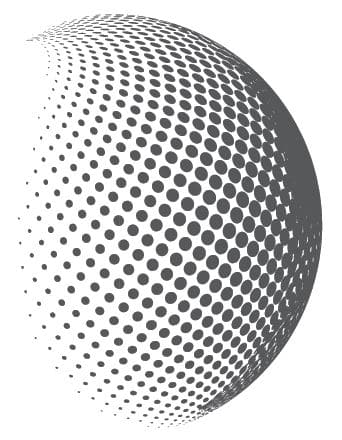 Feel free to choose from the following icons to appropriately represent our services and products within documents including presentations and collateral.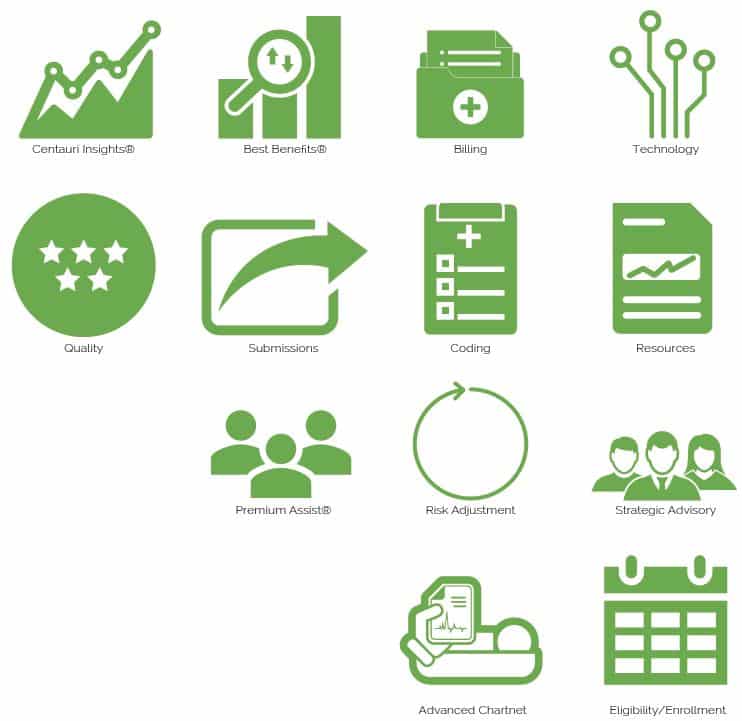 The Centauri Chevrons act as both symbols of progress and directional guides for those viewing our on-line platforms or printed materials. The use of Chevrons has been introduced as an alternative to the arcs previously used and often as an alternative
to icons within certain promotional materials.
While we have a robust and appealing palette of colors to choose from, the Centauri Green and Centauri Blue Chevron with the option of a Gray Chevron, represent the main colors used throughout
Centauri marketing materials..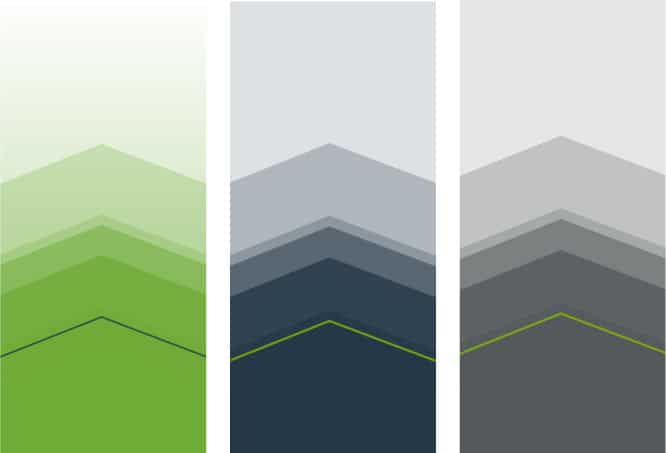 The following colors outlined and labeled, are the officially approved Centauri Color Palette. To maintain our vigorous brand standards, use of other colors within official Centauri documents, presentations or marketing materials is strictly prohibited