Centauri Health Solutions Platinum Sponsors of the 2019 RISE Nashville Summit
Visit with us at Booth #74 March 17-19
Gaylord Opryland Resort, Nashville, TN
INNOVATION COMBINED WITH EXPERIENCE IS WHAT COUNTS FOR CLIENTS
Centauri Health Solutions is a risk adjustment, HEDIS, enrollment eligibility and out-of-state (OOS) billing solutions revenue cycle management healthcare services company. We are technology-centric and possess specialized expertise in sophisticated hosted software solutions, data-driven services and data management capabilities specifically to administer outreach, eligibility, and enrollment programs as well as integrate cross-functional support across all quality-based revenue and risk adjustment programs for clients.
Our leadership team is comprised of seasoned healthcare executives from managed care organizations and healthcare IT companies. Our collective team has an intimate understanding of the complex problems facing today's health system – and are committed to solving them in a better way for our clients and their members.
14 Consecutive years receiving NCQA HEDIS® Certification
400 Hospital and Health System Client Partners
$1.4 Billion in OOS Medicaid accounts managed 2018
60+ years of combined organizational health system and hospital experience
As a leading provider of technology-enabled analytics and services, Centauri helps health plans, providers and hospital systems to manage their variable revenue linked to population health, quality and eligibility factors for more than 25 million lives. These efforts result directly in better-informed health care delivery, richer benefits and reduced out-of-pocket healthcare costs.
SUBJECT MATTER EXPERTS
Our subject matter experts will be available throughout the Summit to discuss best practices and the latest trends in the areas of Risk Adjustment including Retrieval, Coding and Submissions as well as quality programs HEDIS and STARS.
Dawn Carter
Director, Product Strategy
Develops revenue integrity and quality software solutions, with a focus on encounter
Management and risk adjustment solutions for Medicare Advantage, Medicaid and
Commercial health plans.
Specializes in and develops health plan and provider systems administration and healthcare
applications. As a sought after and prolific industry speaker, Ms. Carter is also a blogger,
author and subject matter expert in claims, EDI management and risk adjustment, and
teaches medical administration, billing and coding.
Melanie Richey
VP, Clinical Solutions
Brings more than 20 years of deep HEDIS-specific experience, as well as an overall expertise in quality management strategies, regulatory compliance, operations and product development. Her experience includes commercial, Medicare and indigent programs, as well as care delivery re-design.
Before joining Centauri Health Solutions, Ms. Richey served as the senior director, Quality Solutions for Verisk Health (Cotiviti), leading all aspects of quality management and improvement products for commercial, Medicaid, Medicare and QHP clients.
Prior to joining Cotiviti, Ms. Richey was responsible for launching and expanding a network model quality management program for Kaiser Permanente Colorado. During her tenure at Kaiser Permanente, Ms. Richey oversaw a broad range of network operations for the organization including risk adjustment, disease management, accreditation and regulatory compliance, wellness and pay for performance programs.
Monica Watson
Director, Coding Services
Has more than 15 years of hands-on experience leading coding and auditing operations for Medicare and commercial Risk Adjustment and Facility coding. She has created and
Maintained coding best practices for diagnosis coding abstraction in ICD-9-CM and ICD-10 CM and has designed and implemented Initial Validating Auditor programs.
As a trusted member and partner, Ms. Watson teamed up with the American Health Information Management Association (AHIMA) to create a series of articles focused on
auditing medical record coding best practices. Below, we have reprinted the article in full, with permission from AHIMA.
CLICK HERE to Schedule a Demo before, during or after RISE Nashville.
PRESENTATION
COLLABORATIVE DISCUSSION BETWEEN HEALTH PLAN AND VENDOR

MINING THE GAPS: USE ANALYTICS TO DEVELOP PROVIDER EDUCATION STRATEGIES
Monday, March 18
2:30pm
Track 3: Member and Engagement Outcomes
SPEAKERS
Carol Davis, Executive Director of Provider Engagement for VIVA Health, Inc. and
Gail Bruno, Director of Client Services for Centauri Health Solutions, Inc.
In today's evolving health care environment, accountability for quality care outcomes, has made
provider education and engagement strategies increasingly important. Refining analytics is at
the heart of effective Risk Adjustment and HEDIS programs, which emphasize the development
of provider education strategies. Analytics directly impact the competitiveness of health plans
and provider groups, Medicare and Medicaid services, and overall performance.
You will leave the conversation knowing how to:
Simultaneously identify risk adjustment and quality care gaps
Analyze member patterns and provider trends
Develop and deliver actionable provider scorecards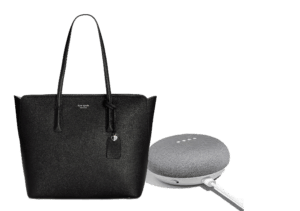 RANDOM RAFFLE
Kate Spade Tote  or  Google Home Mini
Please enter to win!
We always have great promotional items to giveaway but our Random Raffle prizes are pretty awesome this year!
CENTAURI HEALTH SOLUTIONS
RISK ADJUSTMENT
Offered as a stand-alone Software as a Service (SaaS) product providing full transparency
of all risk adjustment & care gap management activities.
The Centauri platform gives you the option to manage your risk adjustment and quality
programs internally.
QUALITY
Provides a retrospective view of performance on HEDIS measure set through a core
platform that is completely agnostic in terms of the source of data that can be received and
integrated.
This enables our system to consume as much data as provided; with no limit to the
Supplemental data that can be integrated.
ELIGIBILITY AND ENROLLMENT
Eligibility & Enrollment services for health plans
and hospitals, to support Medicare, Medicaid and Dual-Eligible populations.
Coupled with coding & account collection expertise to navigate the current rules &
regulations of government insurance plans.
OUT-OF-STATE MEDICAID BILLING
Address risk of uncompensated care with Provider and Member Medicaid enrollment
support for OOS Medicaid claims.
Application completion, submission, follow-up and provider re-enrollment monitoring for
uninterrupted billing cycles and to minimize impact on staff.
Learn more about us.
We look forward to seeing you in Nashville.