Centauri Ascent®, our quality suite of solutions is designed for complete HEDIS® data management and reporting – including medical record retrieval, medical record review and HEDIS abstraction services.
Our customized HEDIS solutions have empowered health plans and provider organizations to transform data into reliable, actionable information for more than 20 years.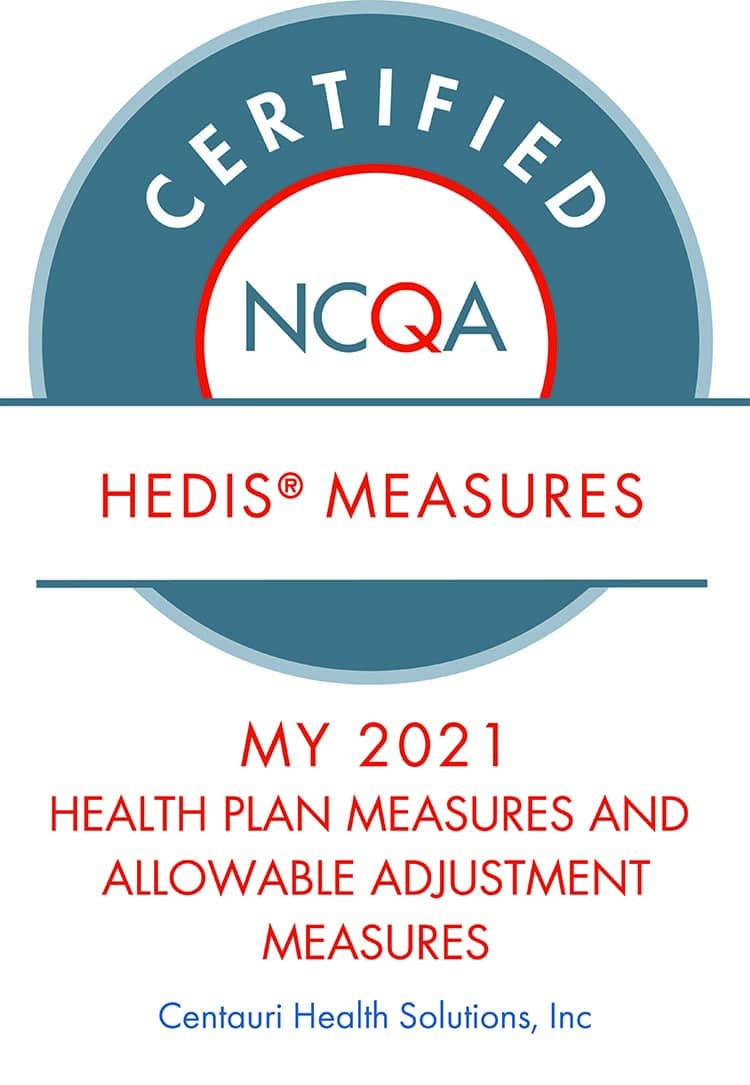 We are certified for all available HEDIS MY2021 measures (including CAHPS) and systematic sampling. We  are among a select few to be certified by the National Committee for Quality Assurance (NCQA) since 2006. We host, validate and process HEDIS results.
Our tool collects and measures data quickly and accurately to identify HEDIS gaps in care throughout the year at the member, provider and group levels and has the ability to track and trend results over time.
HEDIS Data Management & Reporting allows users to review millions of claims quickly & accurately with multiple views into the data and population with drillable & customizable robust reports.
Simplified, easy-to-use chart review interface offers web-based tool with real-time scoring and provides integrated chart scanning, annotation and note taking.
Our tailored, transparent reporting gives clients the real-time ability to focus their resources on closing the most impactful gaps – improving care management and quality scores.