We work closely with hospitals and health plans across the country to help their patients and members apply for assistance with medical bills, prescriptions – even free health insurance! We are not a collection agency, and may contact you on your health plan's or hospital's behalf if they think you could benefit from our services.
Our knowledgeable associates can assess your eligibility and help you enroll in government and community-based benefit programs. We've made it easier for millions of Americans to obtain assistance and we may be able to assist you as well.
Our services can help you gain:
Benefits you need to pay your medical expenses
Financial assistance to cover your bills while you are on disability
Additional resources that will connect you to transportation, food, and
housing – right in your own community
Submit a Complaint or Concern
If you are a member or patient that works with Centauri, email us with your comments, compliments and concerns.
Email us at Contact.Us@centaurihs.com
Patient Family Testimonial
Learn how Centauri helped one family during a difficult time:
Understanding the differences between Medicare and Medicaid can be confusing. Watch this video or read our FAQs for a simple explanation:
Eligibility & Enrollment Services
MEDICAID, CHARITY CARE & OTHER PROGRAMS
We provide eligibility assessment and application assistance for self-insured or underinsured hospital patients.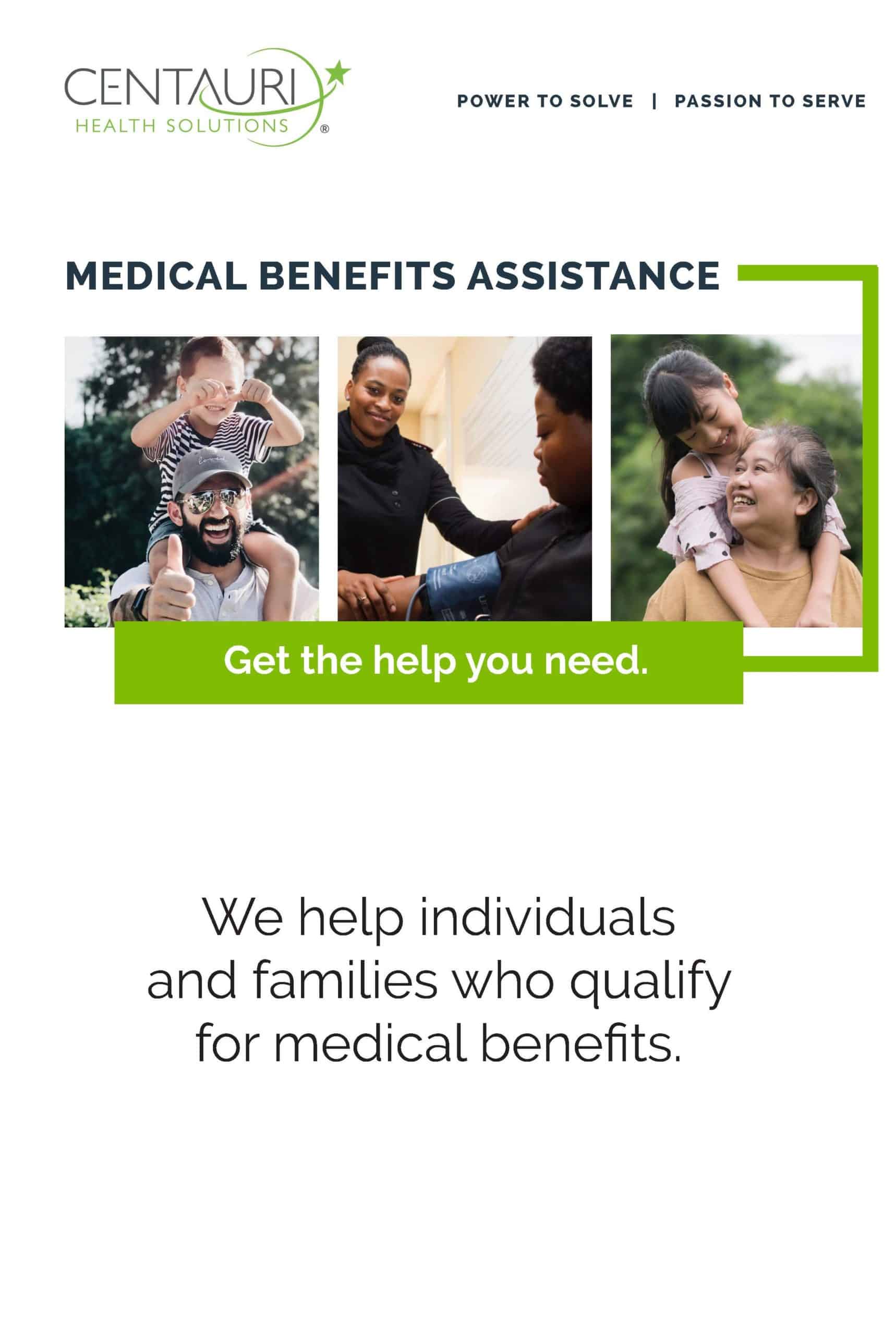 VIEW Patient Brochure to Learn More
Vea el folleto del paciente para obtener más información
CLICK HERE for Frequently Asked Questions
Haga clic aquí para ver las preguntas más frecuentes
Most financial assistance programs have time limitations for applying once you've incurred medical costs or suffered a disability – so we urge you to call us today.