Part three of a three-part series
In the recent RelayHealth Financial study that I wrote about in my previous article, it was reported that approximately two-thirds of denials are recoverable, However, what is really astounding is that 90 percent are preventable.
Some additional studies report that up to 1 in 5 claims is delayed or denied, costing healthcare organizations roughly 3 percent of their net revenue stream, according to the Advisory Board Company.
An entire article could be written about denials prevention through more efficient workflow management. However, a great deal of money is at stake further down the revenue cycle given the reported numbers, since accurate risk adjusted payments back to the health plan from CMS depend upon complete, timely and accurate claims data that contains the critical diagnosis information needed for accurate payment calculation.
The time it takes to research and resolve a denial could mean the difference between being filed timely to CMS when it becomes an encounter, or being rejected and thus not included in the risk adjusted payment calculation.
The table below represents the financial impact of just one risk adjusted payment example from a medical coding perspective. However, this example can also serve to illustrate the impact if the diagnoses simply are not present in the encounter data, to be included in the payment calculation. Couple this with inaccurate diagnoses from a diagnosis coding perspective, and you have a recipe for disastrous financial discrepancies between actual and forecasted. As you can see, this amount annualized could really affect a health plan's bottom line, taking into consideration the costs of the most common types of denials that were discussed in the last article of this three-part blog series: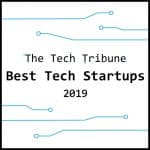 conditions-chart
So what does all of this mean? Given the operational and financial impacts of improper denials and pends on later points in the revenue cycle, there is easily the financial justification to invest in the tools and analytical resources needed to improve the bottom line and prevent discrepancies between forecasted and actuals. This holds true for both commercial and government programs. Even plans operating on the commercial marketplaces can realize gains since they now have data for retrospective analysis, and despite the fact that Medicare Advantage plans send both paid and denied claims, there are a portion that may be improperly rejected due to eligibility or other data issues.
Circling back to the "Gambler" theme that kicked off this three-part series, health plans do not need to fold their cards and run. They simply need to choose partners to help them better manage the completeness and accuracy of the data at all points of the revenue cycle.
Contact us today to learn how our consultative advisory approach can assist your organization.
Need assistance with your Risk Adjustment Program?
Contact us to experience a Product Demo
888.447.8908 • info@centaurihs.com • www.centaurihs.com